Let's face it, homeschooling can be an expensive endeavor. One trip to a homeschooling convention with rows and rows of booths full of really cool looking curriculum can make any homeschool mother's mouth drool while at the same time her pocketbook shrinks. I know I've bought things that looked great and others raved about it, but when I tried to use it, well…it just didn't turn out like I hoped.
The important thing is to make wise purchasing choices. Doing the research before I buy has made for less costly mistakes and better purchases. I only have a homeschool budget of about $200 a year to spend on curriculum. Most of that is spent on Aleks math and then classic books throughout the year to build up our home library.
Here are a few tips to save money so that you can better budget for the things you really need:
1. Wet Erase Sheets

I discovered this trick a few years ago. Rather than buy multiple student worksheet books or copy everything, I made these cheap and easy re-useable sheets. (By the way, I own very few worksheets anymore, but we use these sometimes.)
Take a few Avery Economy Clear Sheet Protectors
and cut off the side with the 3 holes.
Slide the plastic sheet over the page in the student worksheet.
Using a Expo Vis-A-Vis Wet-Erase Overhead Transparency Markers, Fine Point, 8-Pack Pouch, Assorted Colors
, have your child finish the worksheet.
After you check the work, slide the sheet off.
Clean with a damp paper towel or washcloth (or sock, see below).
2. Personal Dry Erase Boards
These have become very popular in public schools, but I think they are a MUST HAVE for homeschooling. Children can go through a LOT of paper. I find these work for math problems, scratch paper, spelling practice, doodling, handwriting, etc. I recommend Sparco Marker Board, Melamine Surface, 8-1/2 x 11 Inches, White (SPR75620)
.
3. Socks Erasers
We all have divorced and separated socks somewhere in our laundry, right? Why not reuse these poor lost socks as erasers for your Dry Erase Boards and Wet Erase Sheets. (They make good "dusting gloves" for kiddos too).
4. Use the Library
We use a ton of classics books and my budget does not allow me to own all the books we read each month (much less the space to store them). The library has most of the books we would want. If they don't, the Interlibrary Loan system has allowed us to borrow books from numerous local libraries without paying a cent.
5. Buy Used
Most families are also on a shoestring budget when it comes to homeschooling. Therefore, they re-sell their homschool curriculum in fairly good condition in most cases. I've bought from used curriculum fairs, eBay, Amazon, Home School Classifieds, Half.com, and Craigslist. For example, the Excellence in Writing Style and Structure program is $169 new. I bought it at a used curriculum fair for $40.
6. Sell Your Gently Used Curriculum
Like the post above, I also sell some of our used curriculum on the above websites. I often buy the items used and re-sell them later for about the same price I bought them for, breaking even!
7. Borrow Curriculum and Books
I was lucky enough to live in an area that had a great homeschool library that allowed members to borrow or check out items for a semester at a time. I also allow people to borrow items I have and have borrowed items from others to look at before purchasing. It helps to cut down on impulse buying and thus save you from spending money needlessly.
8. Use Online Freebies
The Internet is a vast source of free curriculum and teaching aides. There are too many to list here, but here are a few of the top contenders:
Khan Academy – Math, History, Science, Economics, etc. Video based and easy to use. They have a Knowledge Map where students can master math topics and earn points and badges.
YouTube – Many educational videos are available like Spalding Phonics, School House Rock, and The Human Calculator.
Learning Page – Tons of worksheets for the early elementary years for math, handwriting, animals, etc.
9. Read for Free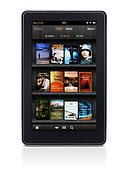 Not only is the library a great free source for classic books. There are free Apps that can be downloaded for most phones, tablets, and computers to read books for free.
The top eBook Apps are:
Be careful of searching for "free" books as many undesirable books may also surface. Search for the specific title and author. We've downloaded several free titles, including, "20,000 Leagues Under the Sea", "Sense and Sensibility", "Guliver's Travels", "The Red Fairy Book" and "
McGuffey Readers
".
10. Focus on the Core Subjects
I've found that there is a lot of "fluff" out there. Focus on a few sound foundational programs and the rest will fall into place with the reading of classics.
Just know that we are all sucked in by the need to buy cool looking curriculum that fits in with the conveyor-belt way we were educated. I still get excited when I see workbooks. WHY? I guess it just makes me think…
…yet, we all know that isn't true!
Reading and Personal Study = Learning
Good luck out there! I get tempted to spend too much each year myself.